CLICCARE QUI PER LA RICETTA IN ITALIANO
Scarpaccia is a cake from my city, Viareggio.
I used to eat it since I was a child, so it's normal for me, even if the combination of a cake and zucchini could sound quite weird.
Can you imagine my surprise when I learned that a famous American cake, the zucchini bread, was similar to it?
Of course the cake is different, but you can't ignore some similarities.
This is a family recipe, my granma used to do the zucchini cake, then taught it to my mother.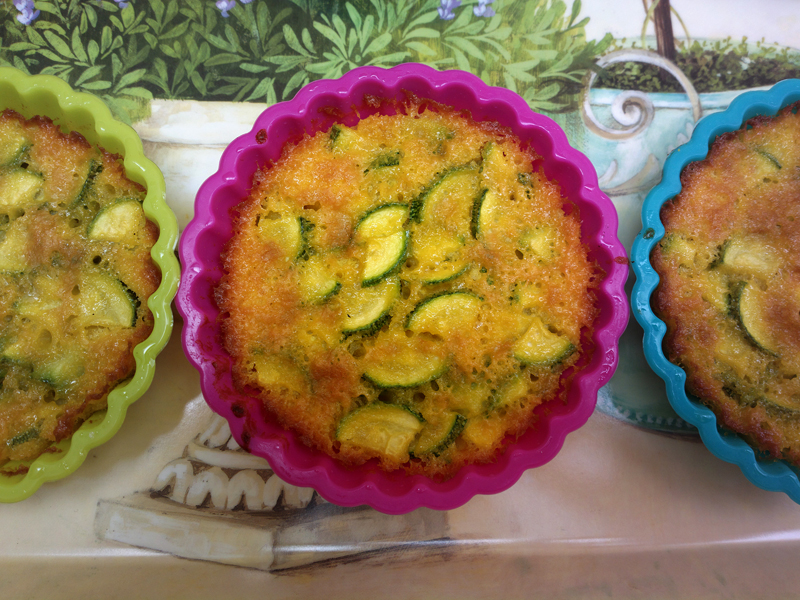 We often do the zucchini cake at the hotel where my mom and I work. It's always funny to see people's faces and reactions in front of this weird new cake (because you know, it's famous only in my city!)
They divide into two categories:
THE BRAVE: those who are really courageous to dare and taste everything.
THE SCARED: those who look at this cake like an alien food. they take a bit with the fork, look at it really close, smell it, analyze it, touch it and then gather all their bravery and swallow it with their eyes closed. Like they are going to die, in few seconds.
And you know what?
They like it!
With a big surprise they open their eyes and 1: they are not dead, 2: they think it's good!!!
because of course it's good, really gooood!!!
Zucchini melts inside the sponge and they do what fruit does inside cake, bring moisture. So the cake is wet, soft, spongy and palatable.
It's a really easy and fast recipe. And also a light one (only 50 grams of butter).
It looks like a flat cake, we use to say "schiacciata", because it contains very few baking powder. A lot of cakes from my region, Tuscany, don't have it (or a very little quantity) in their doughs, it's one of their main features.
Scarpaccia is usually prepared into a big baking tray, but I prefered to do some cute and colourful single-servings.

Ingredients for Scarpaccia – Italian zucchini cake (from Tuscany)
 2 eggs
220 g sugar
50 g butter
1/2 glass of milk
150 plain flour
8 g of baking powder
vanilla
1 coffee spoon of cognac
500 g zucchini
How-to:
Clean zucchini and cut the two ends. Then cut each zucchini lengthwise so you get 4 slices. Cut each slice into thin layers (about 2 millimeters thick) so you get little triangles. This is the most time-consuming and boring part of the cake.
Melt the butter using the microwave, then add milk to cool it down.
In a bowl mix eggs with sugar, don't beat too much, they must remain quite liquid.
Add the mixture of butter and milk, still beating, and then cognac.
In another bowl sift flour with baking powder and vanilla. Add them to the dough, just keep in mind it will remain quite liquid.
Put also zucchini, blending by hand, and let it rest for 5 minutes, so zucchini will fall on the bottom of the bowl.
Grease and cover in flour one baking tray (28 cm) or 12 single-servings (10 cm).
Place inside a preheated oven (180° C) for about 40/50 minutes for the cake, and 20 minutes for the single-servings.
The surface should be golden when well baked.